Physiotherapy Treatment in Halifax
Virtual Physio Sessions Are Now Available As Of Monday, April 27th, 2020
Our New hours are:
Monday - Friday7:30am - 7:00pm
To book an appointment, just give us a call at 902-425-3775 or take a look at our booking calendar and find a time that works best for you.

"I visited 121 Wellness for the first time in late January. Pain in my hip and shoulder had reached a point where it was affecting my overall attitude. I resolved this pain was the natural symptom of an aging and overused body. I expressed this to my physiotherapist at 121 and she calmly reminded me that both the old & young maintain the capacity to heal. After two sessions we successfully determined my pain stems from a build up of body tension."

Jennifer Robinson
One to One Wellness is a clinic built on personalized treatment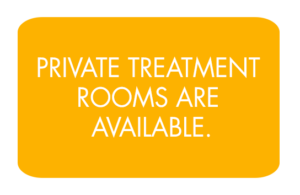 Rehabilitation exercises are developed based on the individual. Physiotherapy treatment is not one size fits all. One to One physiotherapists offer personalized rehabilitation integrated with advanced, yet completely safe, strength-training methods. Our clients receive the undivided professional attention they deserve. We combine this personalized approach with focused fitness to ensure our clients see maximum results in minimum time.
A unique approach to Pain Relief
Physiotherapy for pain is one of our main focuses at One to One. People suffering with persistent neck pain, back pain, or other orthopedic disorders – and those eager to prevent such ailments – require experienced therapists uniquely qualified to solve those problems.
One to One physiotherapists begin with a thorough evaluation to identify the source of your problem. Your physiotherapist provides explanations that make sense to you. With us you will always have time to ask questions. We do not settle for modalities directed only at symptom management or for treatments that buy time. At One to One we completely understand how debilitating chronic pain can be. We make it our mission to bring long lasting relief to our
Common conditions treated through One to One physiotherapy
Health Promotion
One to One physiotherapists are experienced clinicians focused on effectively and efficiently treating pain and other chronic conditions. Teaching our clients about the principles and practice of health promotion is the foundation of all our care. Every session is dedicated entirely to you with undivided attention from your therapist working with you in a private treatment room or our state-of-the-art training studio. We ensure that every minute you are in the clinic is productive. We are raising the standards for rehab and fitness and look forward to sharing the One to One experience.
Read about our physiotherapists here.
To book an appointment, just give us a call at (902) 425-3775 or take a look at our booking calendar and find a time that works best for you.
ONE TO ONE WELLNESS CENTRE
1535 Dresden Row
Halifax, NS B3J 3T1
This website uses cookies.